Looking for a good book to read on a limited budget? Check out these fabulous deals online or at your local Chapters!
I've got some really good ones for you this week! $5.99 in Hardcover @ Chapters/Indigo!
Unearthly by Cynthia Hand
Unearthly #1
In the beginning, there's a boy standing in the trees . . . .

Clara Gardner has recently learned that she's part angel. Having angel blood run through her veins not only makes her smarter, stronger, and faster than humans (a word, she realizes, that no longer applies to her), but it means she has a purpose, something she was put on this earth to do. Figuring out what that is, though, isn't easy.

As Clara tries to find her way in a world she no longer understands, she encounters unseen dangers and choices she never thought she'd have to make—between honesty and deceit, love and duty, good and evil. When the fire from her vision finally ignites, will Clara be ready to face her destiny?

Unearthly is a moving tale of love and fate, and the struggle between following the rules and following your heart.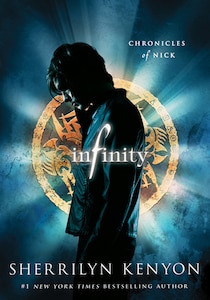 $5.99 in Hardcover @ Chapters/Indigo!
Infinity by

Sherrilyn Kenyon
Chronicles of Nick #1
At fourteen, Nick Gautier thinks he knows everything about the world around him. Streetwise, tough and savvy, his quick sarcasm is the stuff of legends. . .until the night when his best friends try to kill him. Saved by a mysterious warrior who has more fighting skills than Chuck Norris, Nick is sucked into the realm of the Dark-Hunters: immortal vampire slayers who risk everything to save humanity. $4.99 in Hardcover @ Chapters/Indigo!
Dream Girl by Lauren Mechling
CLAIRE VOYANTE HAS been having strange visions ever since she can remember. But the similarity between her name and her talents is purely coincidental. The name is French, and unlike the psychics on TV, she can't solve crimes or talk to the dead. Whenever Claire follows her hunches, she comes up empty—or ends up in pretty awkward situations.




But that all changes on Claire's 15th birthday, when her grandmother, Kiki—former socialite, fashion icon, and permanent fixture at the Waldorf Astoria Hotel—gives her something a little more extraordinary than one of her old cocktail dresses: a strange black-and-white onyx cameo on a gold chain. It's not long before Claire's world becomes a whole lot clearer. And a whole lot more dangerous.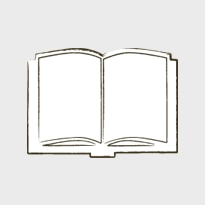 $6.99 in Hardcover @ Chapters/Indigo!
Spells by

Aprilynne Pike
Wings #2
Six months have passed since Laurel saved the gateway to the faerie realm of Avalon. Now she must spend her summer there, honing her skills as a Fall faerie. But her human family and friends are still in mortal danger--and the gateway to Avalon is more compromised than ever.





When it comes time to protect those she loves, will she depend on David, her human boyfriend, for help? Or will she turn to Tamani, the electrifying faerie with whom her connection is undeniable?
If you find any good book bargains, let me know! :)
Happy reading! ~