Looking for a good book to read on a limited budget? Check out these fabulous deals online or at your local Chapters! When sixteen-year-old Tessa Gray crosses the ocean to find her brother, her destination is England, the time is the reign of Queen Victoria, and something terrifying is waiting for her in London's Downworld, where vampires, warlocks and other supernatural folk stalk the gaslit streets. Only the Shadowhunters, warriors dedicated to ridding the world of demons, keep order amidst the chaos. Nora Grey's life is still far from perfect. Surviving an attempt on her life wasn't pleasant, but at least she got a guardian angel out of it: a mysterious, magnetic, gorgeous guardian angel. But, despite his role in her life, Patch has been acting anything but angelic. He's more elusive than ever and even worse, he's started spending time with Nora's arch-enemy, Marcie Millar.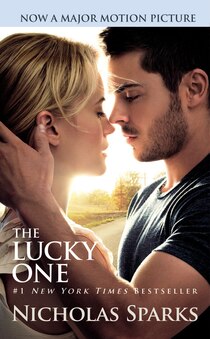 READ IT BEFORE YOU SEE THE MOVIE!
After U.S. Marine Logan Thibault finds a photograph of a smiling young woman buried in the dirt during his tour of duty in Iraq, he experiences a sudden streak of luck -- winning poker games and even surviving deadly combat. Only his best friend, Victor, seems to have an explanation for his good fortune: the photograph -- his lucky charm.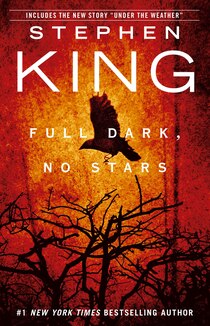 When a master of horror and heebie-jeebies like Stephen King calls his book Full Dark, No Stars, you know you're in for a treat--that is, if your idea of a good time is spent curled up in a ball wondering why-oh-why you started reading after dark. King fans (and those who have always wanted to give him a shot) will devour this collection of campfire tales where marriages sway under the weight of pitch-black secrets, greed and guilt poison and fester, and the only thing you can count on is that "there are always worse things waiting." Full Dark, No Stars features four one-sitting yarns showcasing King at his gritty, gruesome, giddy best, so be sure to check under the bed before getting started.
Let me know if you find any good book bargains online or in store!

This feature will soon become 'Saturday Sales' so be on the lookout for future features! :)